Captivate Your Clients With Virtual Tours
Create the ultimate virtual tour experience
Want a unique way to showcase your property, exhibition, or business?—look no further than the virtual tour, the very best way to offer your prospective audience a robust, 360-degree view of any room or space.
And for virtual tour services, there is no better option in Singapore than Haroko Studio—we help clients to create powerful, high-quality virtual tours of their locations.
A top-shelf virtual tour piques an audience's curiosity and makes them want to explore. They've arrived in a new place where every sight and angle is fresh and exciting. They become immersed in the virtual environment. Help them to explore your exhibition, showroom, holiday location or hotel – all from the comfort of their desktop, tablet or smartphone.
We have years of experience in 360 degree panoramic photography and advanced digital imaging. We know exactly what to-do and what not-to-do. With professional photographers working alongside interactive specialists, we combine a keen eye for beauty with the most advanced production techniques to create seamless, immersive virtual tours that will captivate your audience.
"A powerful virtual tour is memorable, keeps your audience interested and wanting to explore for more."
We have created virtual tours for companies including: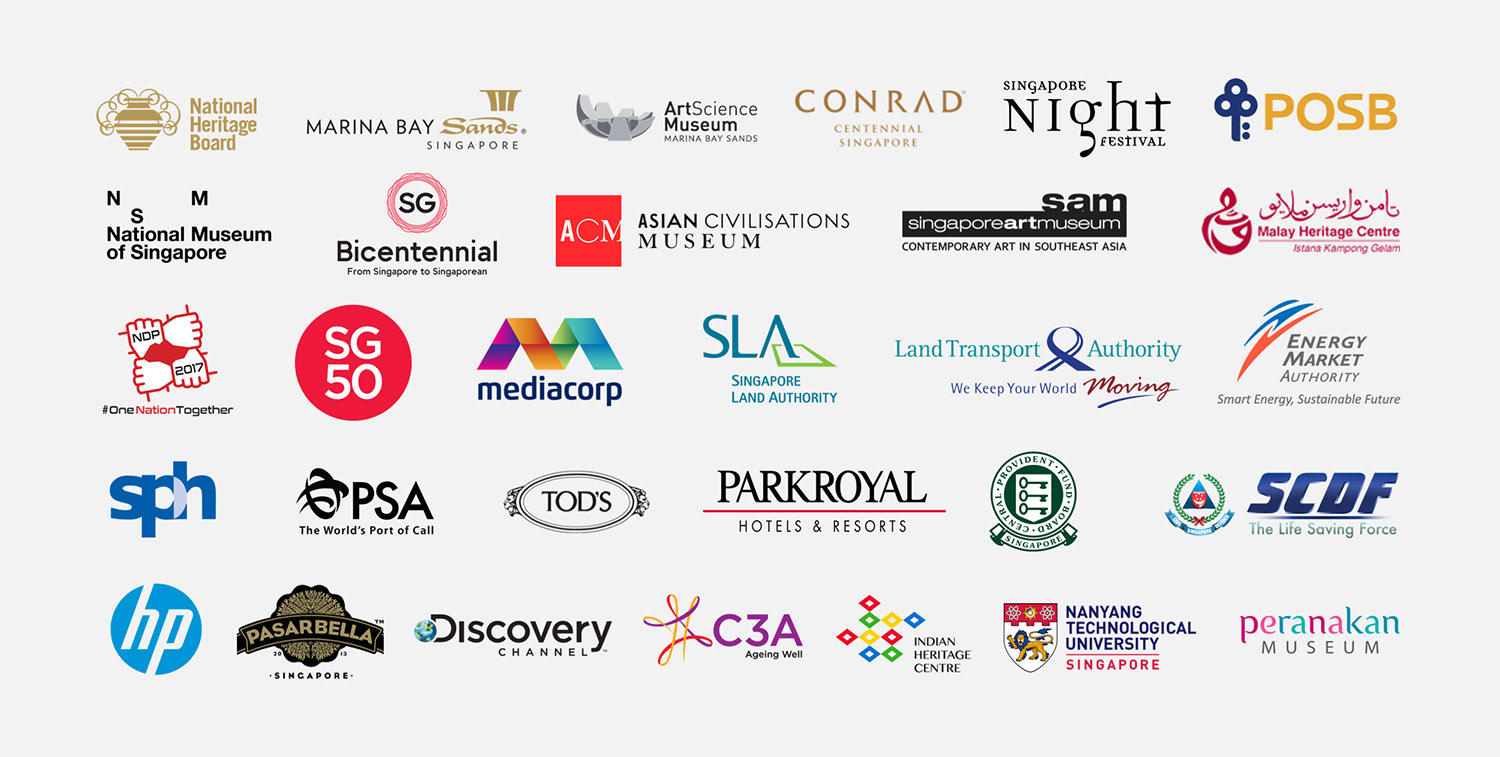 Why Are Virtual Tours Such A Powerful Marketing Tool?
Whether you're a hotel, museum, restaurant or real estate developer, you can benefit from incorporating online virtual tours into your marketing. Virtual tours immerse potential clients in your location, so they can see and feel exactly what makes it special.
People respond to immediacy: unlike a photograph, a 360 degree virtual tour puts potential clients inside the picture. It's impossible for them not to respond.
Why do virtual tours convert so well?
Your audience can access your virtual location at any time, from anywhere in the world… hugely expanding your reach.
Engage visitors immediately, leading to more time spent on your website.
Showcase your location in immersive detail and find the edge over your competitors.
Leave a deep impression on your audience with a unique, memorable marketing tool.
Introduce everything you do and stand for in one accessible online tour.
Boost credibility by becoming the most memorable company in your space.
Boost real estate sales by letting customers tour homes without leaving their desk.
Document exhibits and events to create a rich and lasting online resource.
We Provide Quality Service
And Deliver Quality Work
Explore our seamless virtual tours that allow 360 degree navigation anytime, anywhere, on desktop or on mobile devices. Learn more about our
360 Virtual Tour
.
We invest in the top-of-the-line panoramic photography equipment, including high end cameras, lenses, and rigs. These allow us to capture precise alignments and perfect high-resolution images. Learn about the beauty of HDR photography with our
HD Virtual Tour
.
This is where the magic happens. We remove any unsightly objects, colour correct to show your location to its best advantage, and adjust highlights and shadows to reveal the finest of details.
We can design and build a functioning 3D environment from scratch. We texture and light the 3D environment, and then create a virtual tour that almost makes it real. How can you use a 3D environment? Learn more about our
3D Virtual Tour
.
Embed photos, texts, audio and even videos inside your virtual tour to help tell your story. Find more details at
Interactive Virtual Tour
.
Want to create the most immersive experience imaginable?  We can create 360 tours compatible with Virtual Reality headsets that put you right in the middle of the action. Check out our
Virtual Reality Tour
for more info.
Who's Already Winning With Virtual Tours?
Here are some industries making the most of their business with online virtual tours.
Thousands of real estate developers across the world are using virtual tours to showcase their best developments. They benefit from buyers visiting properties anytime, from anywhere in the world, and from the comfort of their own home.
Boost your business 24/7. Let your shoppers understand what your business has to offer by letting them walk the aisles, explore the alcoves, and see just what makes your shop the very best on the block.
Atmosphere is what makes or breaks a dining venue. Restaurants worldwide are using online virtual tours to show off their unique ambience and bring in more guests.
Showing off your production facility boosts your clients' confidence. But most manufacturers can't take people onto factory floor 24/7. Forward-thinking manufacturers are showing off their facilities with a 360 tour instead.
Let your guests experience the luxurious surroundings of your hotel
in 360-degree
, or immerse themselves in the perfection of your beach resort. How can they resist?
Highlight local attractions and let tourists experience them virtually beforehand in an interactive format.
Patients deserve to have the opportunity to get familiar with the hospital environment long-before they're admitted. By using a virtual tour, patients will be able to perfectly preview wards, wings, and rooms in high-definition, allowing them to get acclimated before admission.
Architects are now using virtual environments to present their vision to clients. Let your clients do a virtual walk-through the space you've created – we guarantee they'll appreciate your design.
Showcase current exhibits or document past exhibits
and share them with the world long after the exhibition is over
.
Share your art gallery with the world with a Virtual Tour. Embed information alongside pictures, link to further details, and let people from around the world enjoy your collection.
Share the tradeshows with people who can't attend personally but are still keen to benefit.
Online virtual tours are a wonderful educational tool for young students. Take them around the world from the comfort of the classroom!
Haroko Studio creates professional virtual tours by combining years of 360 degree panoramic photography experience with cutting-edge digital imaging expertise.
We do more than create high-quality 360 degree tours for clients — we craft environments your audience can feel. We're highly attuned to aesthetics as well as technology – you'll sense the difference when you experience our exquisitely detailed environments.
We offer a completely customizable virtual tour services, helping your tour to emphasize the best highlights and most important features of your location. We pride ourselves on listening. We'll work closely with you to ensure that your virtual tour done by Haroko Studio is tailored to fit your vision, and your message.
View Our Featured Virtual Tours
Explore our Virtual Tour Gallery and experience our 360 tours for yourself—then decide if we're the company for you.
Our customers often say that working with us is easy, and we want it that way! It is our goal to ensure the very best in photography. We will help you capture the highest possible detail and quality that impresses your audience. We also create informative and interactive virtual tours that help you bring your stories or your messages across to your viewers in an engaging way. To get started with Haroko Studio, call us or complete the "Contact Us" form to the right.