3D Virtual Tour
We build your vision in 3D and present it in the form of a 3D Virtual Tour. Take the ideas off the page and walk through them with your clients.
We design and build entire environments in a 3D software to create a 3D Virtual Tour with real-life depth. Your audience can seamlessly navigate a 3D environment, gaining unparalleled access to your virtual location—they can adjust their angle of view, zoom in, zoom out, and explore the environment at-will. Embedded texts, pictures, audio, maps and more can be added to enhance the 3D experience.
Endless Possibilities With 3D Virtual Tour
3D Virtual Tour opens up unbelievable possibilities. Since we create the 3D environment, we can place cameras literally anywhere to give you a unique perspective on the space. We could even show a 3D floor plan view from above. We have complete control over mood and lighting. We can simulate changing times of day, season, and lighting conditions from brilliant to intimate. Trust us to showcase your vision in the best way possible.
We'd love to hear from you
Call Us: +65 91292665
Email Us: contact@harokostudio.com
Looking to create beautiful 3D virtual tours to bring your visualization to life? Or just wanna drop an email to say hi? Go ahead and send us an email. We'll get in touch with you as soon.
Take A Tour Inside This 3D Virtual World If you are using a desktop, click and drag your mouse to view 360 degree of the 3D environment. Zoom in and out by scrolling the mouse button.
Benefits of using 3D Virtual Tour
Eager to show clients exactly what you have to offer? The 3D Virtual Tour is the best visualization and presentation tool on the market. It's great for architects, engineers, and interior designers. Use 3D Tour to present your complete vision to potential clients—help them grasp more than what it looks like, let them move around in it, let them feel it.
Want to show off an upcoming development from the get-go? Create a 360 degree 3D Virtual Tour and captivate clients while your rivals are still putting together showrooms.
Take your plans off the page and help your clients talk a walk through your mind with a virtual 3D Tour. Let them finally see what you've been visualizing all this time.
Build a virtual portfolio or present your interior design to your clients in 3D virtual tour to make you stand out among the competition.
Have a lot to show, but limited space to show it in? Museums and art galleries can construct a 3D Virtual Gallery to demo archives to the public.
Process Of Building 3D Virtual Tour
Interested in how we build 3D Virtual Tours? Here's a stroll through the three key stages.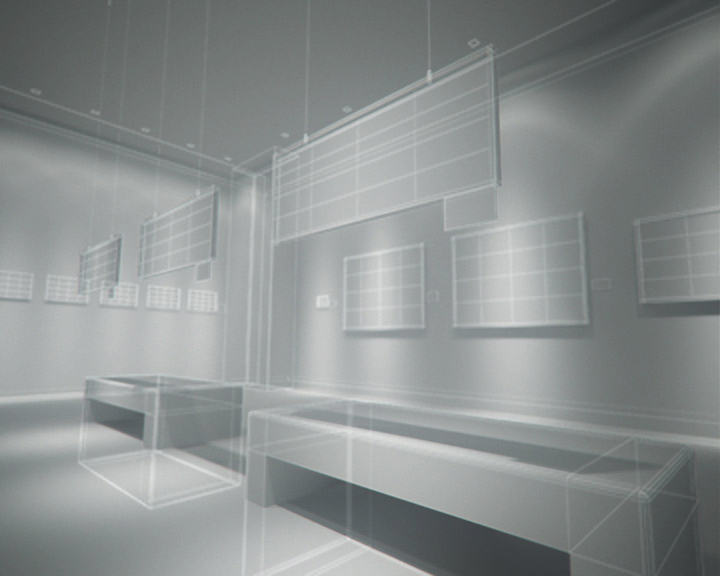 The first stage is designing the environment. Based on a design approved by the client, we build the environment from scratch using 3D software. We model the furniture, walls and any other objects.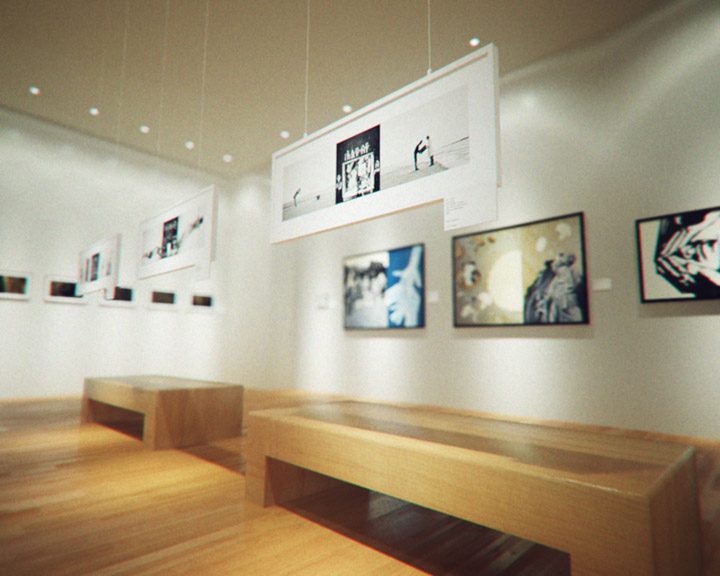 Once the 3D models and environments are created, we will create the textures for the various furnitures, walls and environments. Texturing is crucial because it determines the feel of the environment. If a client prefers realistic 3D, we can do photo realistic texturing. If client prefers a simple and stylised approach, we will concentrate on shading and a more stylised feel. It's all up to you!
Once the 3D environment or landscape is modelled, textured, lighted and rendered, we proceed to create a 360 degree virtual tour from this 3D environment. Depending on a client's needs, we can create multiple 3D panoramas, and embed images, text, audio or video within the virtual tour to make it more informative and interactive. We have total control of the environment – the only limit is your imagination.
Haroko Studio Crafts Beautiful 3D Virtual Tours
Haroko Studio has years of experience creating 3D environments and landscapes. We combine art, engineering, and a ton of effort to translate your vision into three dimensions. We're obsessed with details and care deeply about getting it right.
Let's Start Building Your 3D Tour Today
Let us help you put your ideas and visions into 3D perspective and build a winning 3D virtual tour.