Chinatown Heritage Centre
The Chinatown Heritage Centre in Singapore is a pathway for modern Singaporeans looking to retrace the steps of their country's earliest pioneers, who left China in the wake of famine, floods and unrest to find a better life. Our pioneers came from various parts of China, bringing with them their own dialects and cultures and adding to the rich culture of Singapore. The Chinatown Heritage Centre is the only place in Singapore with accurate depictions of the original interiors of shop houses in the 1950s. Decades ago, it was a norm for a family of six or more to be living in a small cubicle and for many families to share a common cooking area and shower facilities. The tiny 'eight by eight' living quarters contained minimal furnishings, and the surroundings illustrated the struggle and sacrifice of our early settlers. First opened in 2002, the original Chinatown Heritage Centre underwent a renovation in October 2014. Just before it closed, Haroko Studio created a 360 degree virtual tour to document the old exhibits. The new Chinatown Heritage Centre was reopened in January 2016. Although some of the old exhibits are now gone or rearranged, we have documented everything and preserved it digitally. The virtual tour photography was taken in high resolution that allows you to take a closer look at the details. Feel free to take a 360 degree online tour of the old Chinatown Heritage Centre.
Featuring the original Chinatown Heritage Centre exhibit that was first opened in 2002.
Old Chinatown Heritage Centre
Heritage Virtual Tour of the Old Chinatown Heritage Centre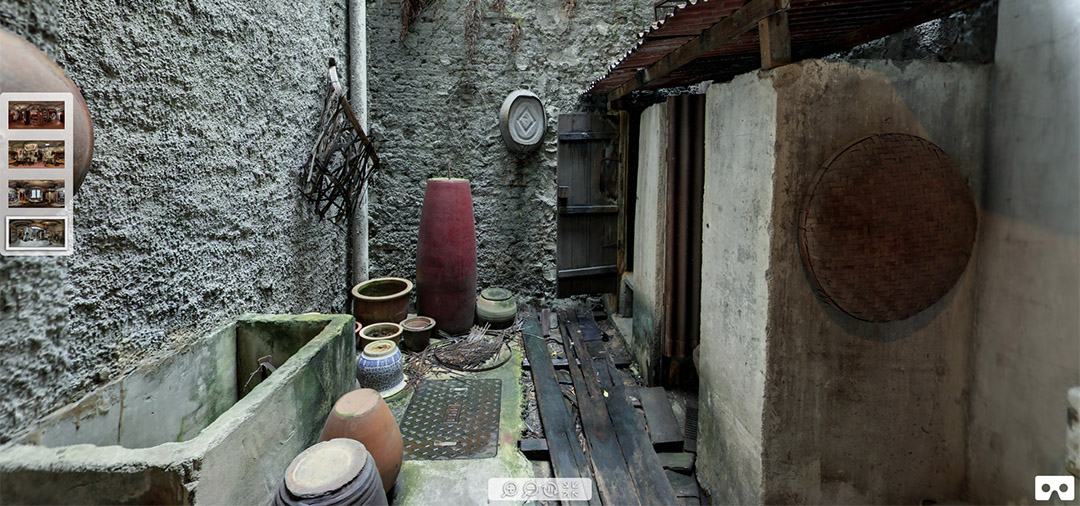 In this heritage virtual tour, easily navigate around by clicking and dragging the mouse, or—if using mobile—turning and tilting the screen. To view another area, click or tap on the panoramas located to the left of the screen.
In this HD virtual tour, the photographs were taken in high resolution. Examine the extraordinary detail by zooming in or out. On a desktop, simply use the + or – icon located at the bottom of the screen. If you are on a mobile device, tap the screen with two fingers and pinch them inwards or outwards.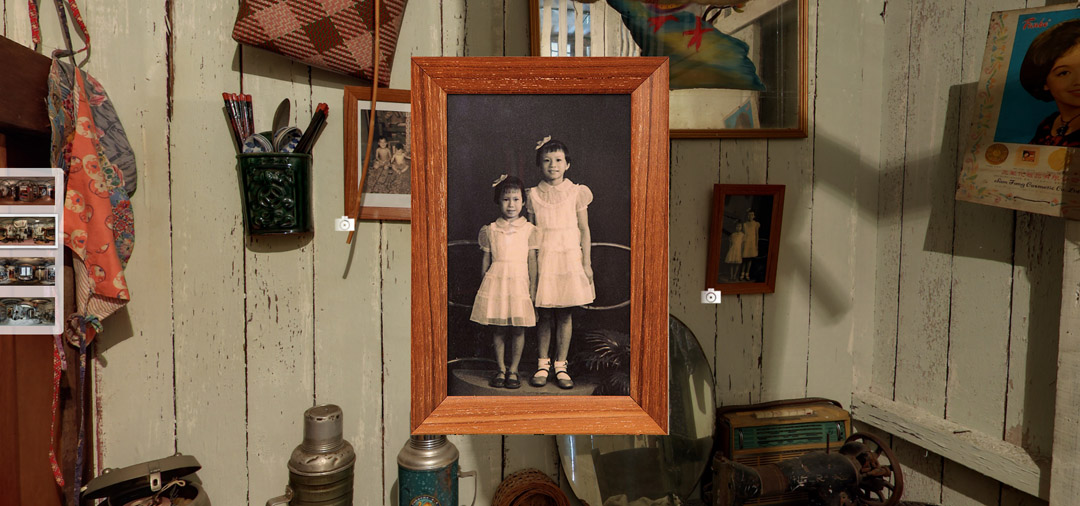 A camera icon indicates a pop-up image. Click on the icon to take a closer look at the photograph.
The small details reveal the life and stories of our pioneers.
Viewing the Heritage Virtual Tour in Virtual Reality Mode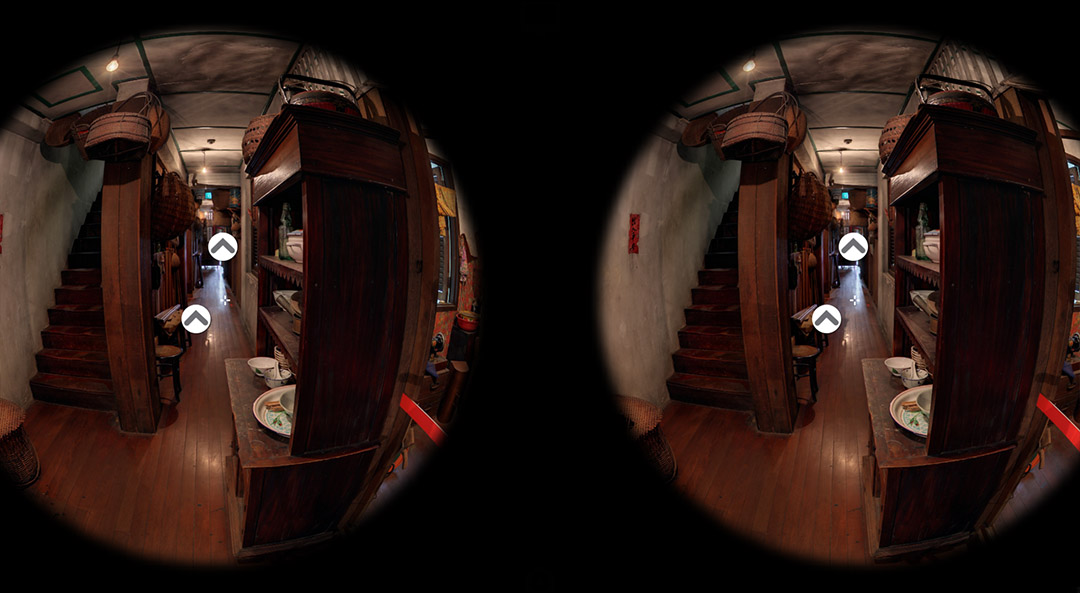 Tour Singapore's old Chinatown Heritage Centre in virtual reality with a VR headset. On your smartphone, simply click on the goggle icon located at the bottom right of the screen, choose the appropriate VR mode for your headset, and you're ready to begin your VR tour of the old Chinatown Heritage Centre.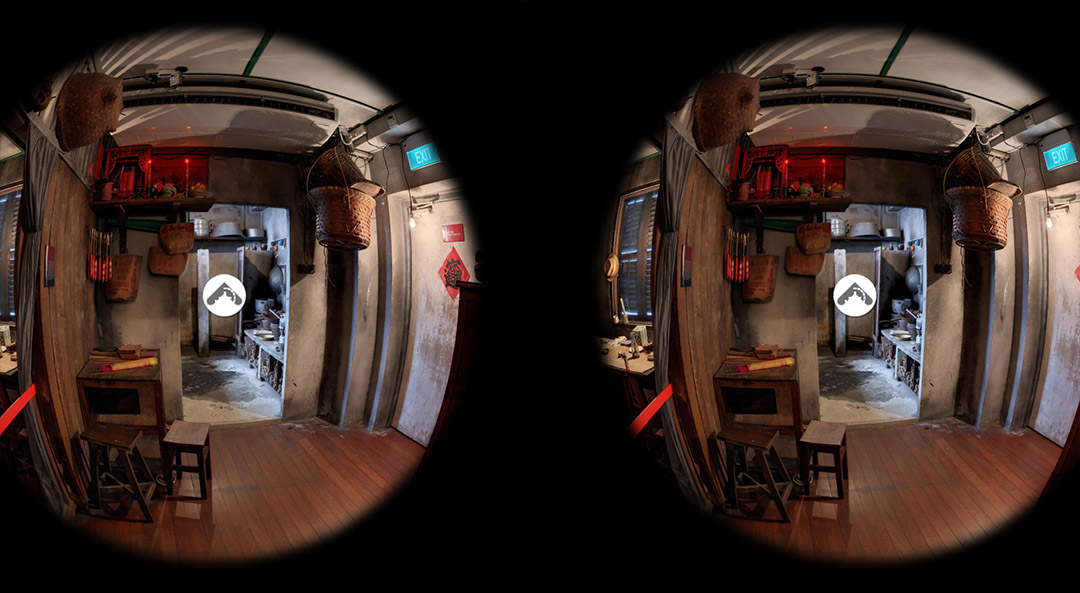 While in Virtual Reality mode, navigate to another location by turning your head to align the cross icon with the arrow icon, and wait for a few seconds for the new location to load.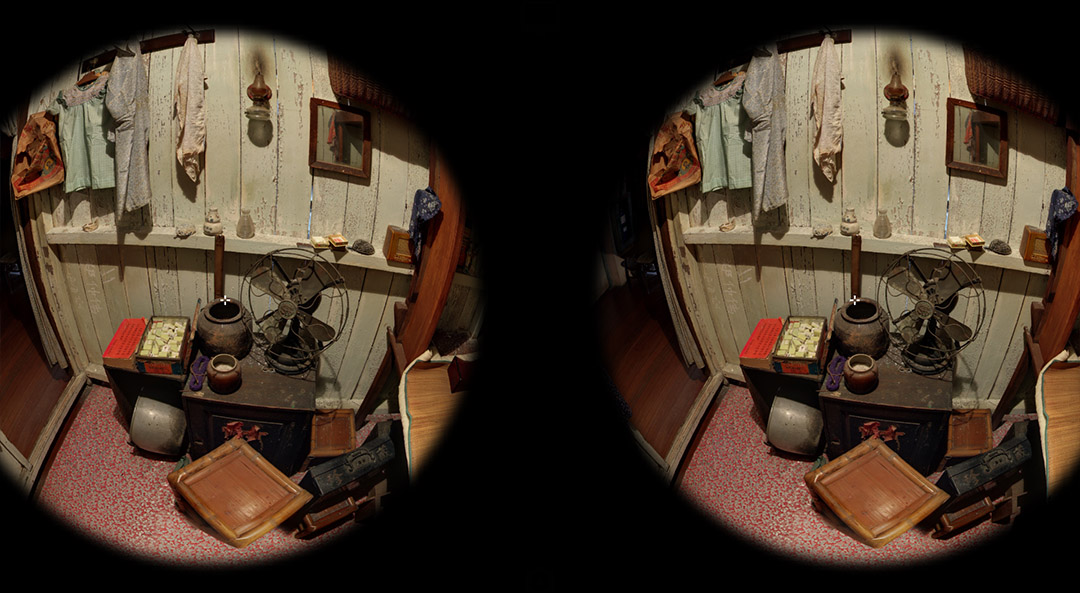 You can see everything, including the ceiling and the floor. This virtual reality tour gives you a sense of actually being there.
Take your time to admire the exhibits. Every detail tells a story.
High Dynamic Range (HDR) Photography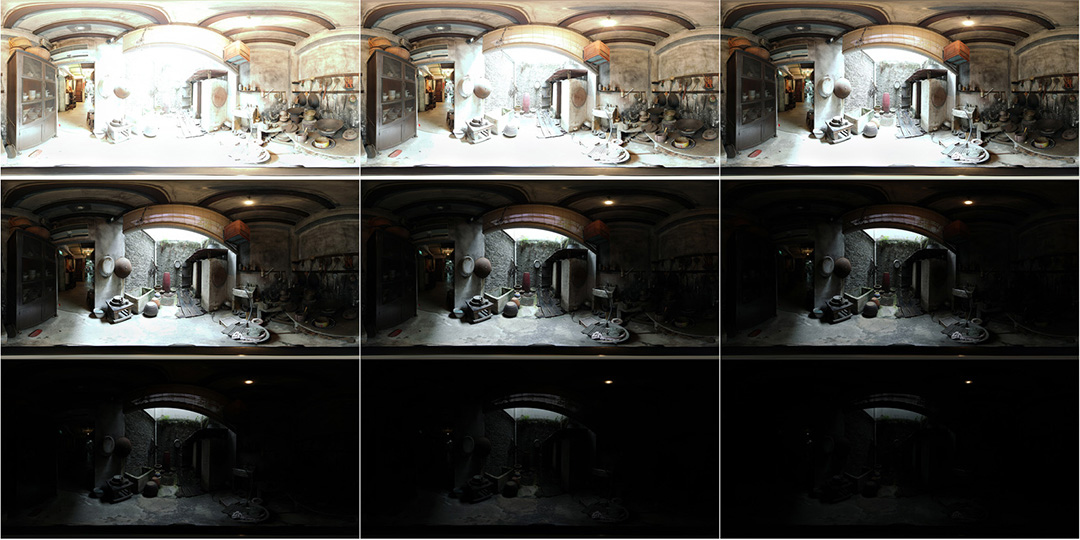 This is an outdoor and indoor shot of the Chinatown Heritage Centre. The bright outdoor lighting causes over-exposure and under-exposure. This is where HDR photography comes in, where multiple images are shot to capture a range of exposures. That way, during the post-processing stage, digital imaging techniques can recover missing details and balance out the lighting.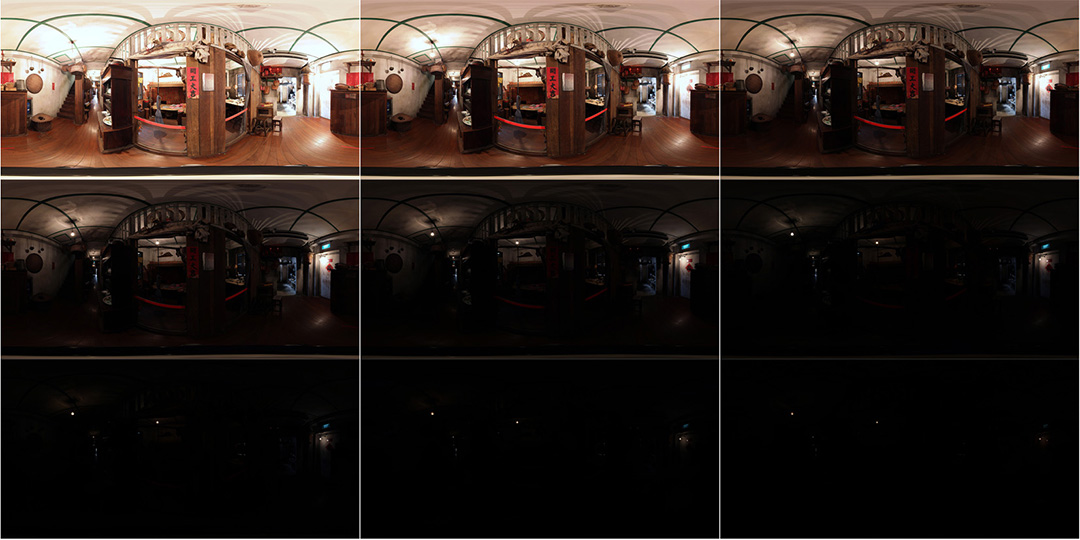 The interior of the Chinatown Heritage Centre features dim lighting to simulate lighting conditions of the past, but that authenticity makes it difficult to capture everything in a single image. Using HDR, we took multiple photos at various exposures, and later, in post-production, we corrected the colours of the images and balanced the highlights and shadows.
Share Your Culture and History Through a Virtual Tour
Let visitors learn about history and culture as they take an online virtual tour through heritage centres or sites. These sites tell important stories from history, and a virtual tour lets anyone from anywhere experience these ancient stories being told. A heritage virtual tour can even be used in the classroom to educate students on cultures, civilizations, and history. Imagine how exciting it would be for a class of young learners to tour through a heritage virtual tour as their teacher describes and educates. With VR, the viewing experience will be even more immersive, and the young learners would feel like they are viewing the heritage sites or centres in person. This unique virtual experience will be a memorable one. As technology progresses, virtual tours will become a powerful education tool for teachers. No matter where a school is located, popular historical sites will be accessible through a virtual field-trip.
Our customers often say that working with us is easy, and we want it that way! It is our goal to ensure the very best in photography. We will help you capture the highest possible detail and quality that impresses your audience. We also create informative and interactive virtual tours that help you bring your stories or your messages across to your viewers in an engaging way. To get started with Haroko Studio, call us or complete the "Contact Us" form to the right.