Liu Kang: A Centennial Celebration
Throughout this Liu Kang: A Centennial Celebration exhibit, we see the works of one of the most influential artists in the history of Singapore. Liu Kang was both a highly creative personality and a highly motivated leader of the Singaporean art scene. He is known to have said that art is "the spirit and soul of the people," and he used his own art to provide criticism of political and educational topics during his time. Liu Kang also made great efforts to promote art education as a valuable area of study. His work features bold outlines and broad colour fields.
The exhibit itself invites visitors to venture into the mind of this legendary Singaporean artist one hundred years after he was born. Liu Kang: A Centennial Celebration was put together by the Singapore Art Museum to highlight Liu Kang's talent for working in both oil (a Western medium) and ink (an Eastern medium). It presents a fusion of styles and different cultural influences in Liu Kang's works.
To document this art exhibit, Haroko Studio was commissioned to create a 360 degree virtual tour for audiences to tour the exhibit and learn about the works of Liu Kang even after the exhibition is over.
Client
National Heritage Board
Panoramic Photography And Virtual Tour
Haroko Studio
Liu Kang: A Centennial Celebration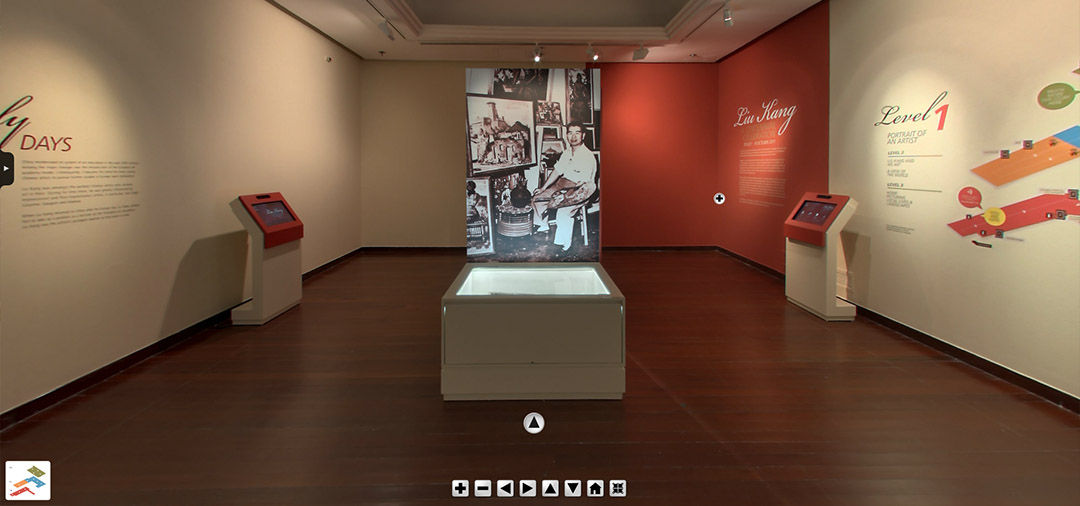 The 360 degree art gallery virtual tour serves as an excellent tool for art exhibits and art galleries because it allows viewers to navigate through an online tour with ease whether they are using a desktop or a mobile device.
The navigation map of the art exhibition is included to help the viewer while touring this exhibit.
A display of all available panoramas is on the left panel for the viewer's easy navigation.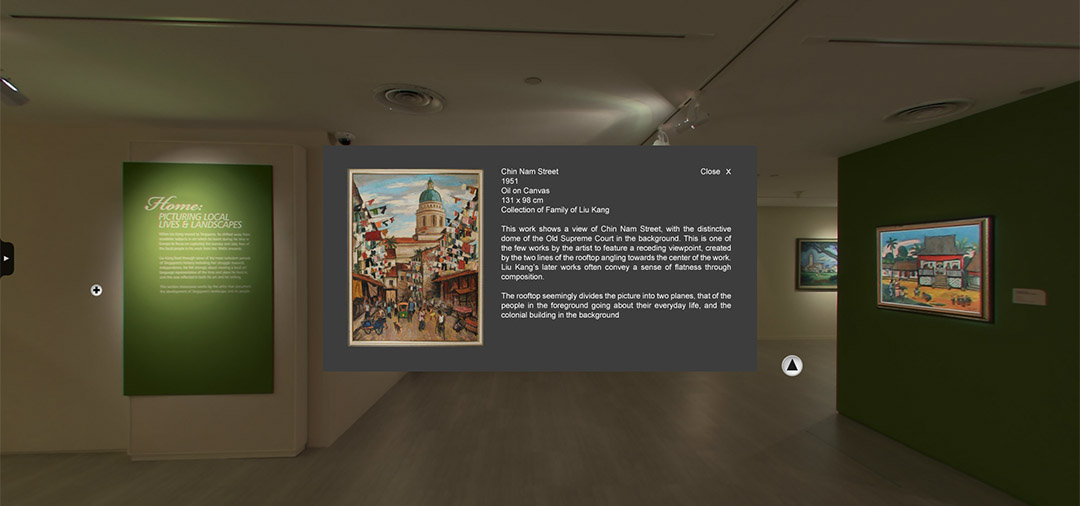 Pop-up photographs and texts of selective artworks emerge to give online viewers more information on the art pieces. With so many famous art collections out of reach for most people, an art gallery virtual tour would open up the study of arts and cultures to people living anywhere in the world.
Virtual Tour Production Process
For this art gallery virtual tour, the HDR photography technique was used to capture every brush stroke.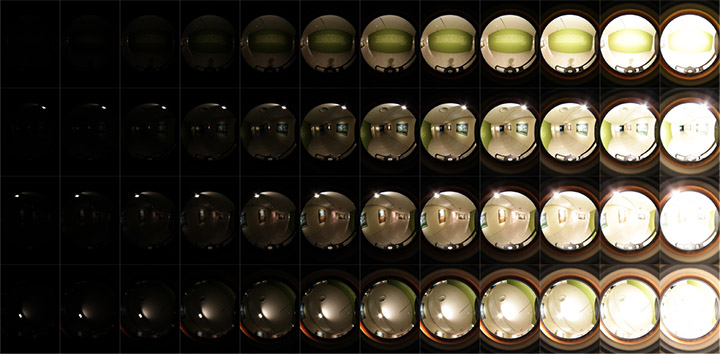 Multiple exposures were taken to increase the dynamic range of the final panorama. With various exposures and the amount of embedded details within each photo, the Haroko Studio team brings out contrast and colours to create vivid visuals. Especially in a place like an art gallery, minute details matter. We want to make the user feels like they really have experienced these artworks in person.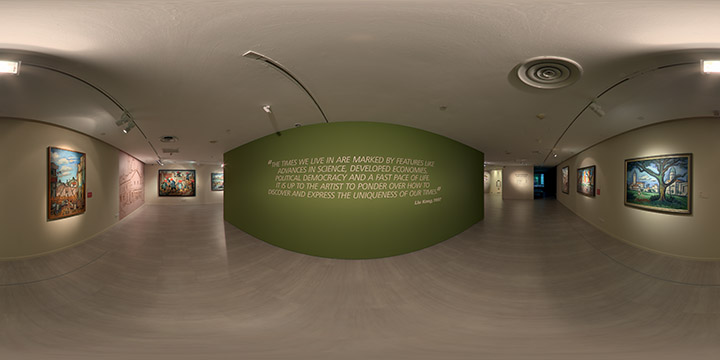 Here's a spherical projection of the panoramic shot.
Present Your Art Gallery in Incredible Detail
Consider what it would be like to have a virtual tour of your gallery for artists and art critics alike to appreciate online. The message of any art exhibit would reach more people and create a bigger impact.
Haroko Studio has the expertise to capture your art gallery and the exhibited artworks at a high level of quality. The virtual art gallery tour is a great resource to consider if you want to create awareness and attract like-minded individuals to your gallery.
Our customers often say that working with us is easy, and we want it that way! It is our goal to ensure the very best in photography. We will help you capture the highest possible detail and quality that impresses your audience. We also create informative and interactive virtual tours that help you bring your stories or your messages across to your viewers in an engaging way. To get started with Haroko Studio, call us or complete the "Contact Us" form to the right.