Negotiating Home,
History and Nation
Virtual Tour
2 decades of contemporary art in Southeast Asia, 1991-2011
Negotiating Home, History And Nation
Negotiating Home, History and Nation presents the work of fifty-four artists from six Southeast Asian countries and gives audiences the opportunity to form a picture of the threads linking Southeast Asian art practices. The exhibition allows modern artists to educate their audience.
The exhibit highlights regional artists' exploration of topics such as nation-building, history, memory, urbanization, and religious and gender discourses. A common thread through the different artists indicates a proclivity for conceptualism. The artists communicate important political and cultural ideas through unique and interactive pieces.
Traditional paintings are a small collection among the many mediums used in the exhibit. Through a broad range of media such as photography, video, performance and installation art, the exhibition provides an entry to the specific characteristics of Southeast Asia. The artists' struggles are portrayed in their individual pieces, inspiring change with great faith and courage.
The pensive works in the exhibit can now be studied long after the exhibit has gone. Haroko Studio was invited to craft a marquee and a 360 degree virtual tour for Negotiating Home, History and Nation, which will help viewers to hold on to their unique memories from the exhibition.
Client
National Heritage Board
Panoramic Photography And Virtual Tour
Haroko Studio
Negotiating Home, History and Nation
A 360 virtual tour of contemporary art by 54 artists from 6 Southeast Asian countries.
An Art Exhibition Virtual Tour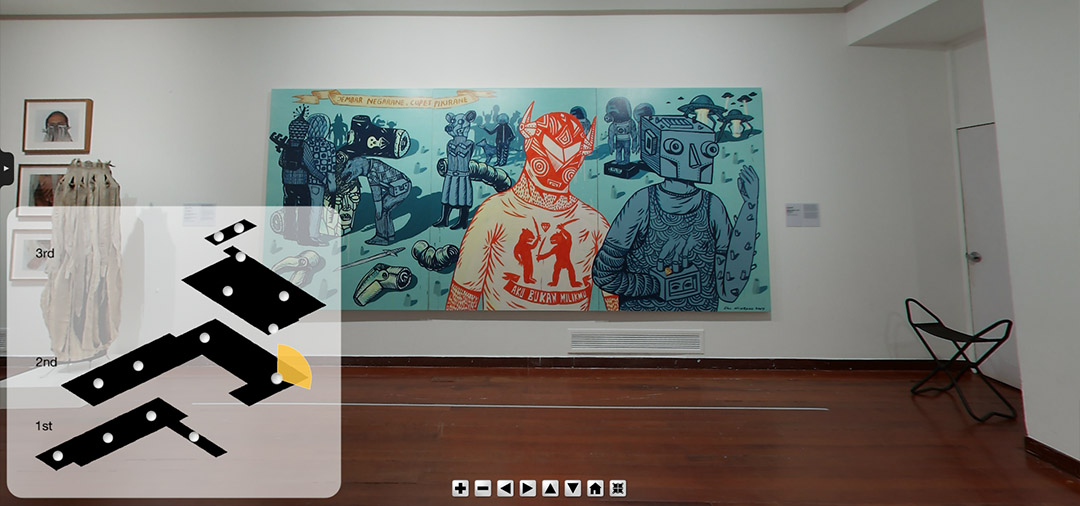 As the art exhibition spans more than three storeys of the Asian Civilization Museum, the floor map embedded within this art exhibition virtual tour is particularly helpful for online viewers. Simply jump to another spot by clicking on the circle icon on the floor map.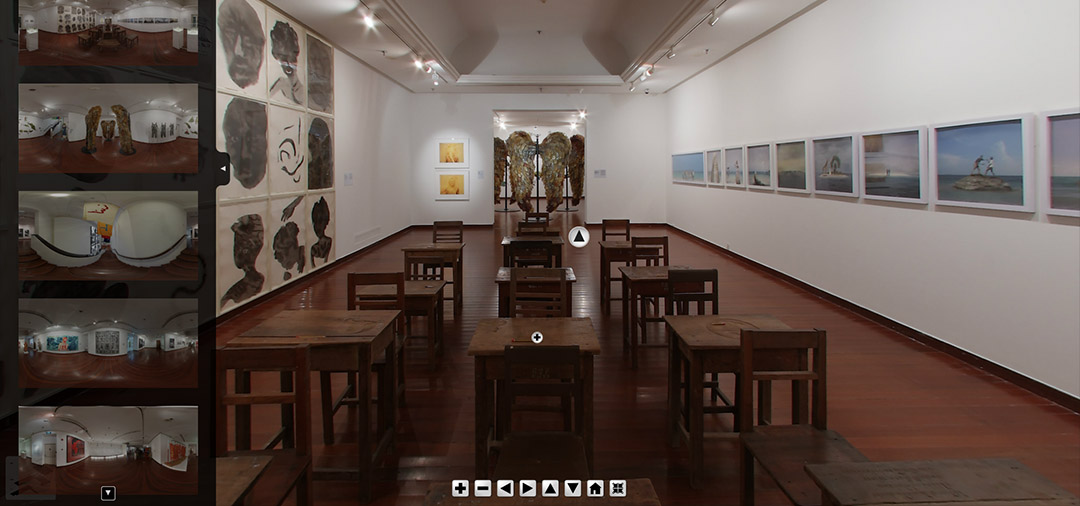 The left panel can be displayed or hidden by clicking on the arrow icon on the far left. The panel displays a list of panoramas and allows online viewers to have a quick view of what's available.
Within the 360 degree art exhibition virtual tour, there are a number of hotspots (displayed with a + icon) to allow viewers to click or tap and open a pop up where they can read more about a particular exhibit.
360 Virtual Tour Photography
HDR photography produces high-resolution images of this art exhibition virtual tour.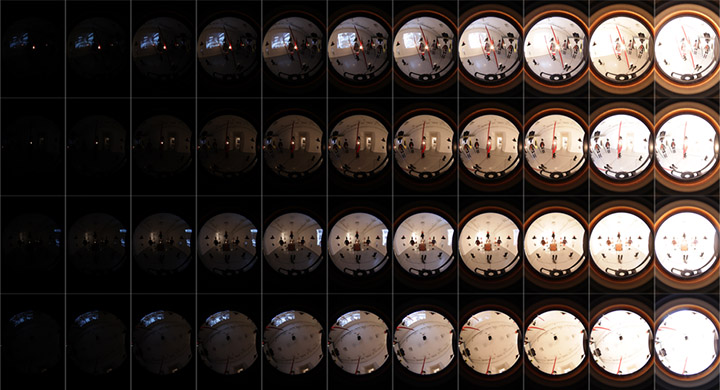 As seen here, multiple exposures were taken to increase the dynamic range of the final panoramic image.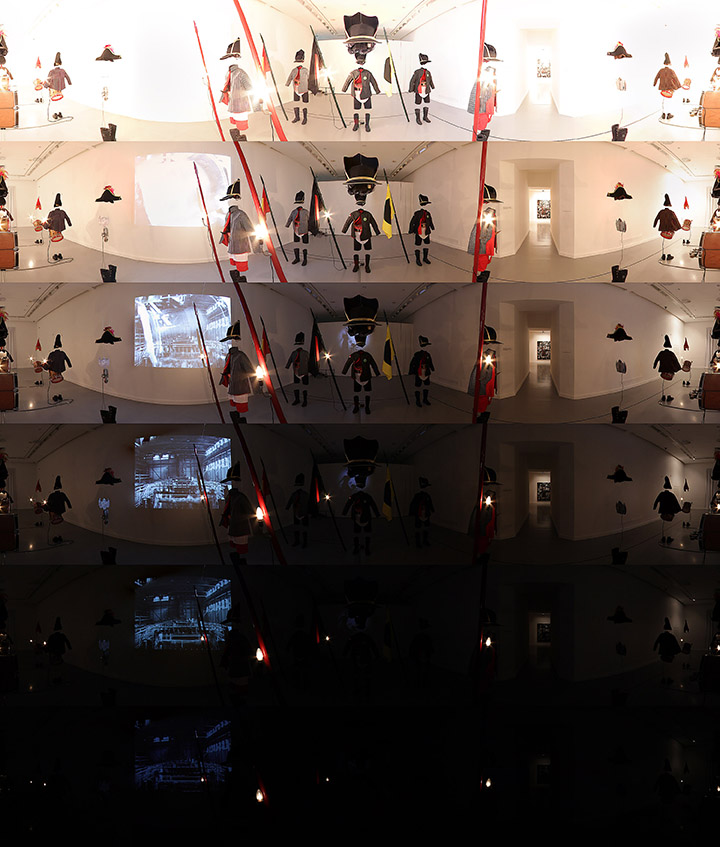 These exposures allow Haroko Studio's design team to work with the information captured and bring out the natural colours and details by adjusting the contrast and highlights.
Final image after digital imaging.
This is a spherical projection of the panoramic photographs, which is another way of viewing an image.
As a virtual tour company with more than a decade of experience, Haroko Studio has all of the necessary tools and expertise to create a high-quality virtual tour production.
Our unique approach to virtual tour and 360 degree video production enables our customers to showcase their properties, exhibitions, businesses, and general spaces in a way no other virtual tour company can replicate. We partner professional photographers with interactive digital specialists to ensure we're delivering an artistic production experience that is ranked with the best in the industry.
Our customers often say that working with us is easy, and we want it that way! It is our goal to ensure the very best in photography. We will help you capture the highest possible detail and quality that impresses your audience. We also create informative and interactive virtual tours that help you bring your stories or your messages across to your viewers in an engaging way. To get started with Haroko Studio, call us or complete the "Contact Us" form to the right.