Rochor Centre is an iconic building that is well known by everyone in Singapore and has played a part in Singapore's history. It has served many Rochor Centre residents and neighbours and it will be dearly missed when it has gone. Haroko Studio took 360 virtual tour photography of this iconic Rochor Centre and 'preserve' it digitally. It was made into a 360 virtual tour that will allow anyone to visit this complex virtually in future.
Panoramic Photography And Virtual Tour
Haroko Studio
A 360 View Of Rochor Centre
This is a self guided virtual tour of Rochor Centre of Singapore. This unique structure comprised of shops on the first 3 storeys and above it are residential flats. Once you have launched the 360° virtual tour, you can easily navigate around using your mouse. To move to another area, click on the round arrow icon. On mobile devices such as smartphone and tablets, viewer can tilt and pan the mobile device to look around.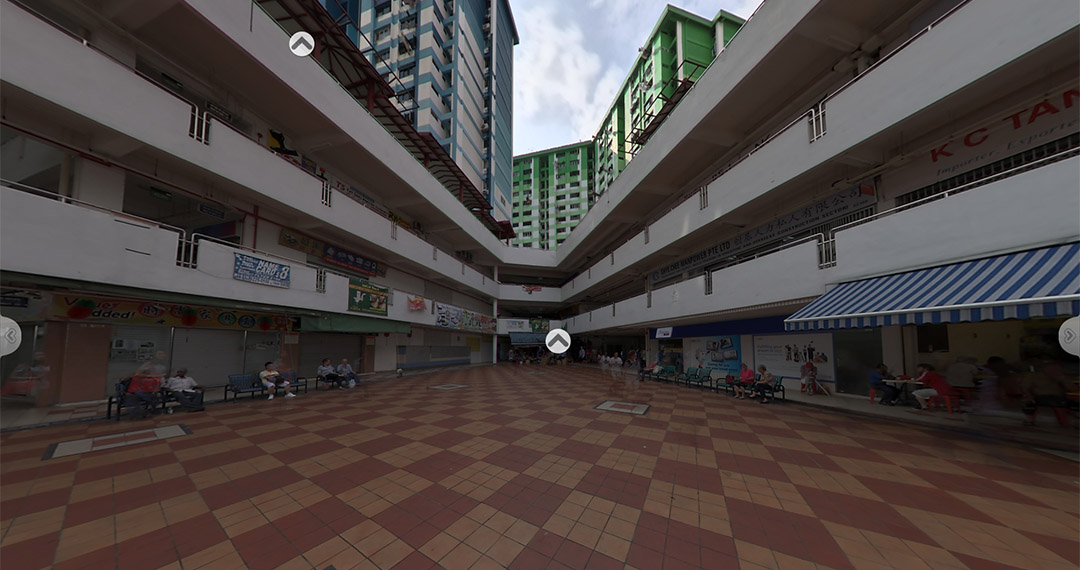 There are 3 storeys of shops from supermarkets, eateries to wholesale businesses.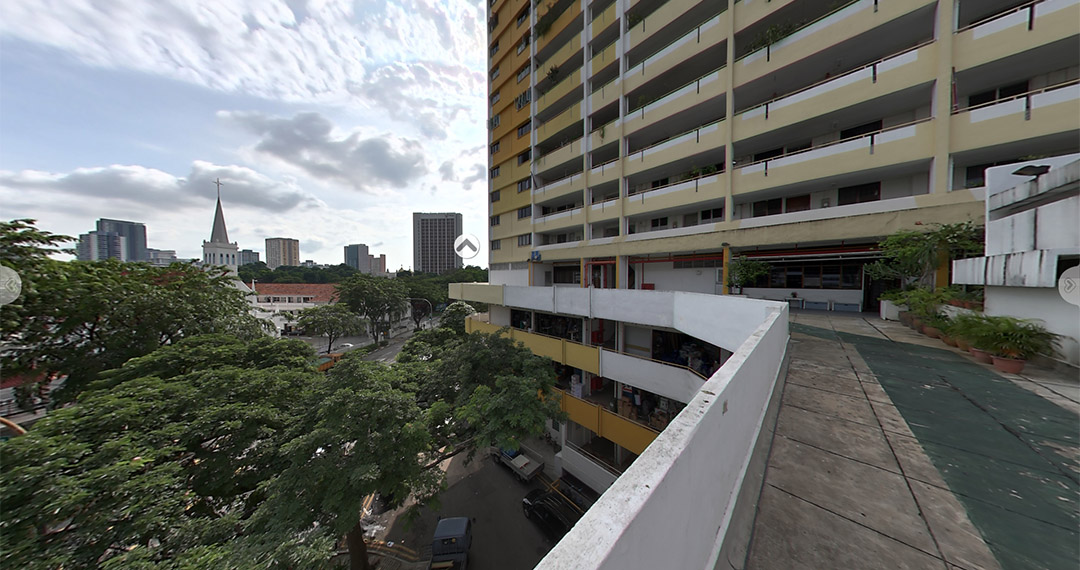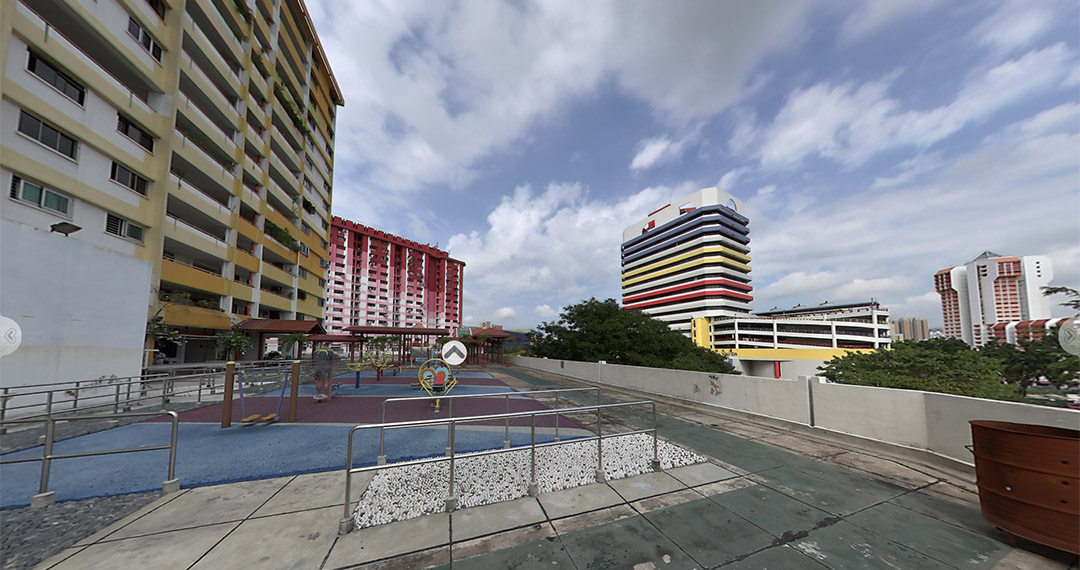 The 4th storey is a common area with playground facilities, exercising facilities available. Looking far out, one can see Sim Lim Tower, a colourful business complex.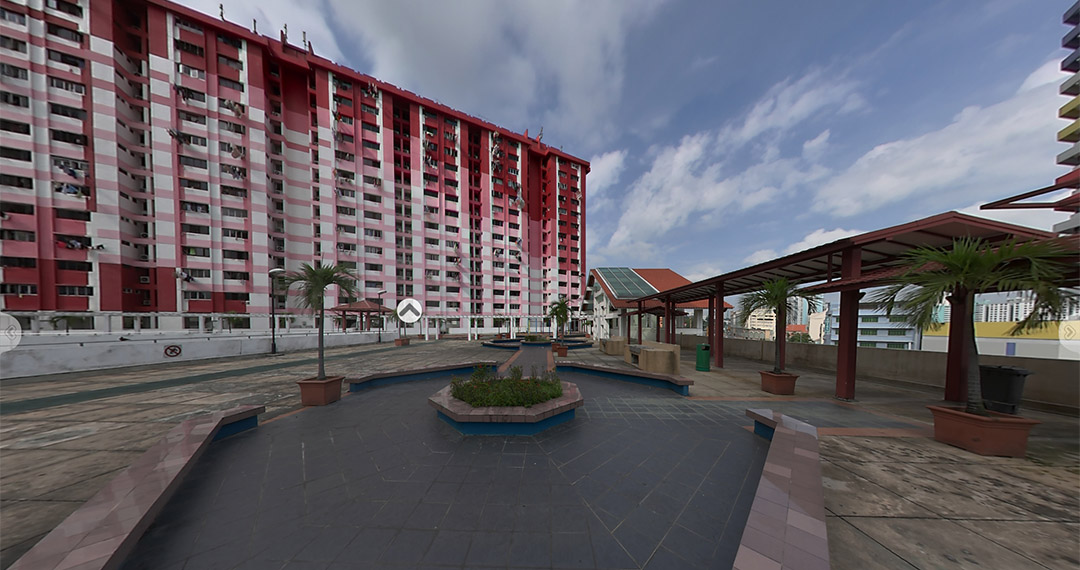 A common area where families and residents can get together.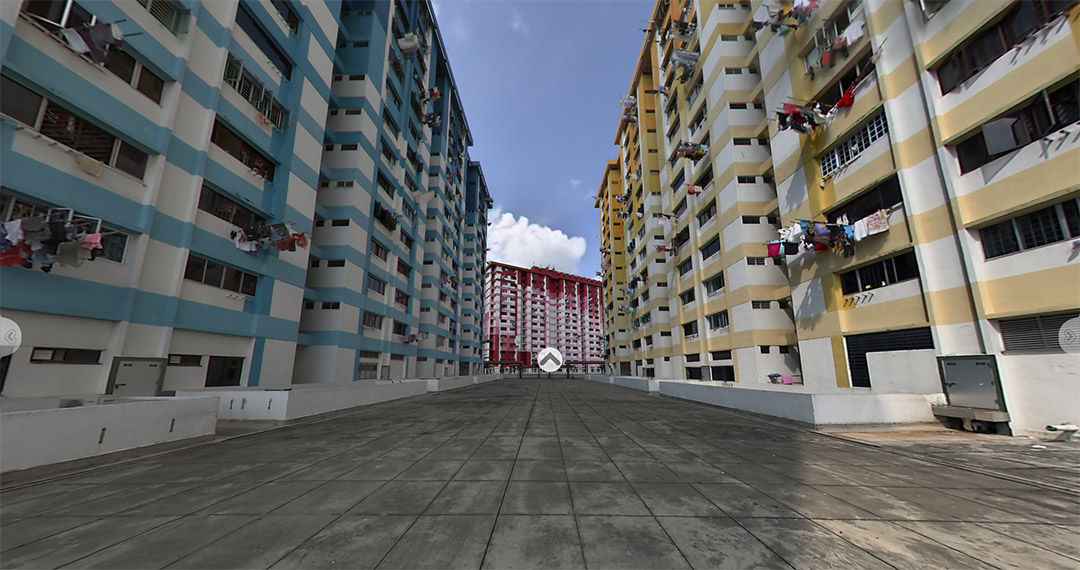 This is the back view of the HDB flats.
Documenting A Piece Of History
Document down iconic buildings or heritage sites that was a part of the country's history. Documenting it through 360 virtual tour will allow people to visit the sites virtually in future. Let the future generation learn of the iconic buildings that was part of the country's history.
Our customers often say that working with us is easy, and we want it that way! It is our goal to ensure the very best in photography. We will help you capture the highest possible detail and quality that impresses your audience. We also create informative and interactive virtual tours that help you bring your stories or your messages across to your viewers in an engaging way. To get started with Haroko Studio, call us or complete the "Contact Us" form to the right.