Shipwrecked: Tang Treaures And Monsoon Winds
Shipwrecked: Tang Treasures and Monsoon Wind is an exhibit that presents tens of thousands of precious ceramics as well as rare goods that were found in an ancient shipwreck. About twenty years ago, an incredible discovery was made in the Java Sea. Near the coast of Belitung, a diver found a strangely flat surface on the sea floor. This peculiar and unnatural surface was discovered to be much more than a bizarre ocean reef. It was a ship, lost in the depths for twelve centuries.
This ship, found to be an ancient cargo ship, was filled with items that were prepared for trade. These items included bronze mirrors, jars of spices, impressive ceramics, and intricately crafted metal works. Amazingly, the items were protected from most wear, and they tell a story of the past in pristine condition. The ship and its contents provide insight into China's culture in the ninth century, with clues of its economy and trade system.
The Shipwrecked: Tang Treasures and Monsoon Wind exhibit opens the public to pieces discovered among the sixty thousand buried with the ship. It is a once-in-a-lifetime experience that takes you under the ocean surface to explore ancient history.
To make this exhibit more timeless, Haroko Studio was commissioned to create the Shipwrecked: Tang Treasures and Monsoon Wind virtual tour. The Art Science Museum wanted the ability to share this exhibition online with anyone in the world long after it ended. Haroko Studio was extremely honoured to work on this rare exhibit.
Client
National Heritage Board
Panoramic Photography And Virtual Tour
Haroko Studio
<iframe width="853" height="480" src="https://www.youtube.com/embed/3askVFwNsPg" frameborder="0" allowfullscreen></iframe>
Shipwrecked: Tang Treasures And Monsoon Rain
Museum Virtual Tour for Shipwrecked Exhibit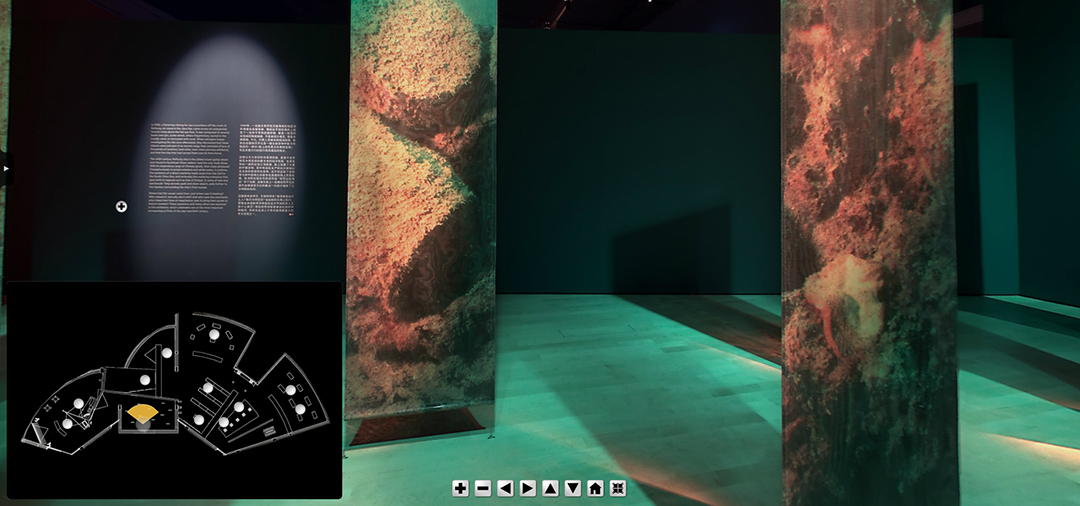 In this museum virtual tour, a floor map of the exhibition is included to help users navigate through the display. To navigate to another location within the museum, viewers can simply click on any round spot within the floor map itself.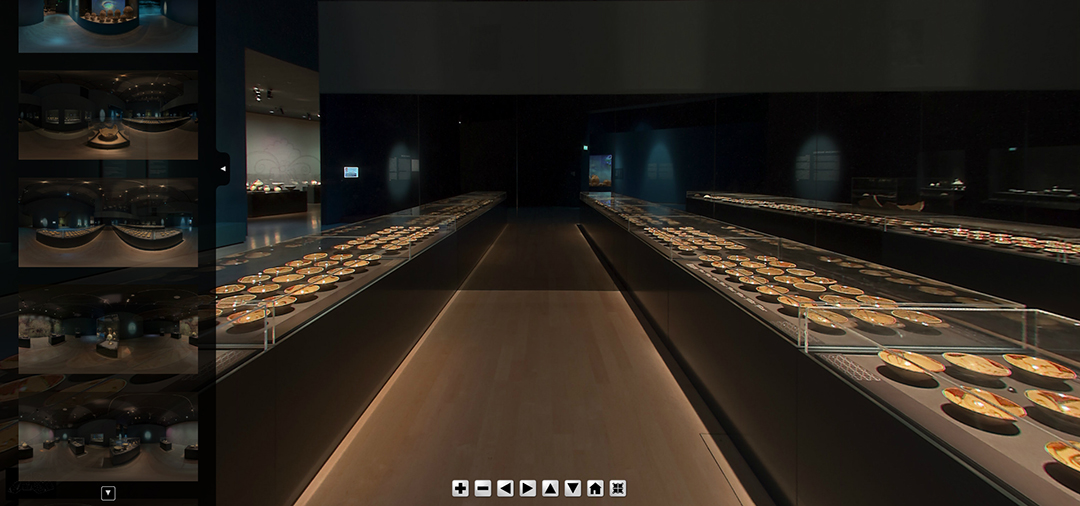 Clicking on the small arrow located at the far left of the screen will reveal a list of all available panoramas for the viewer's easy navigation.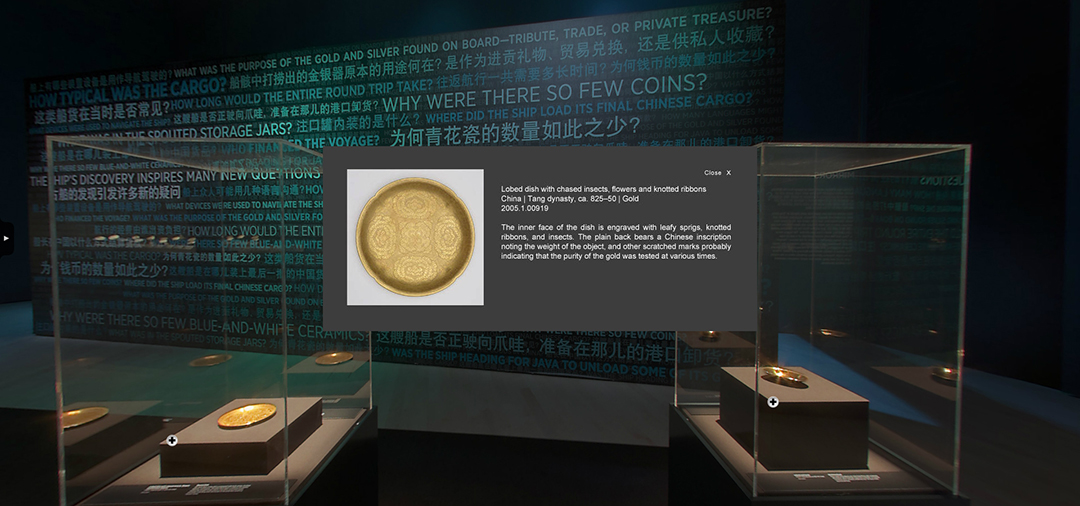 Click on the small + icon located next to an artifact to reveal pop-up photographs and additional information on selected items from the Shipwrecked exhibit.
360 Degree Panoramic Photography
For this museum virtual tour, we used HDR photography techniques to produce the highest quality images possible.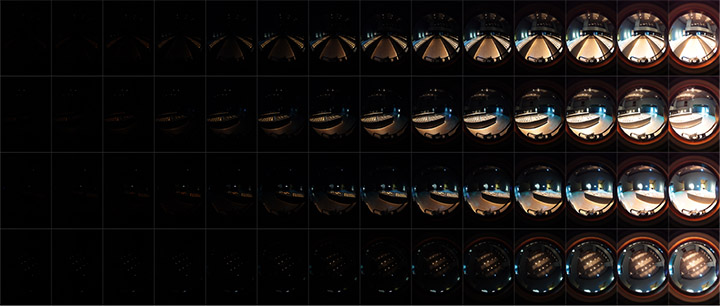 We took multiple shots of the same angle with different exposures so that we could capture all the imagery necessary for post-processing.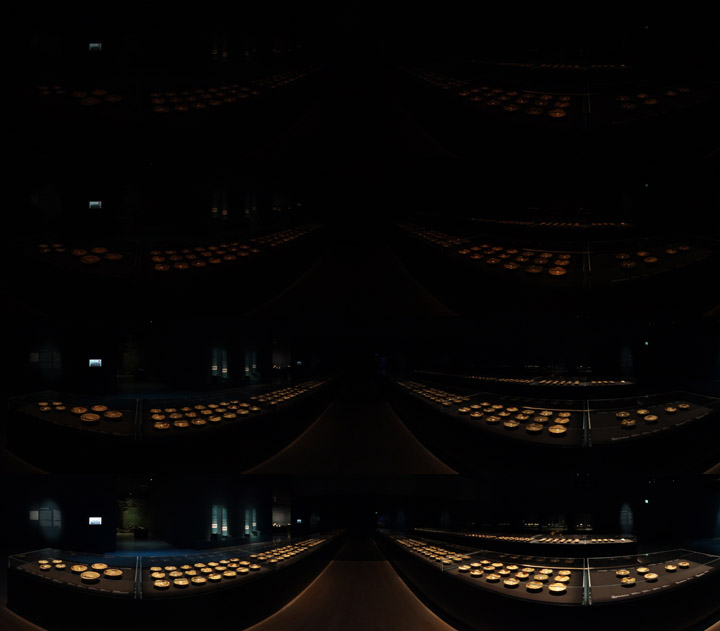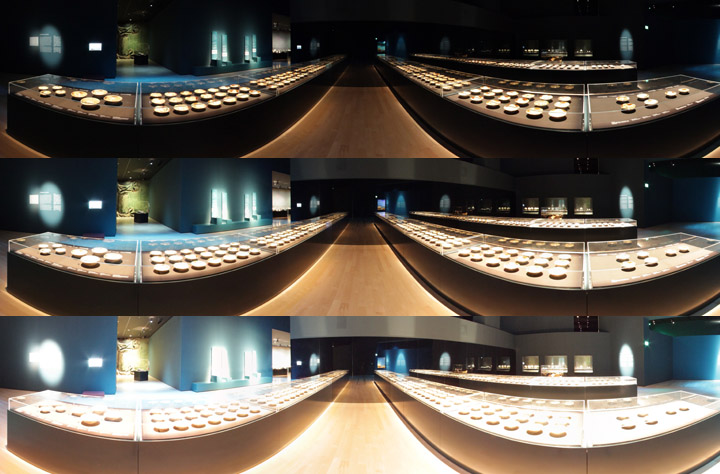 During the digital imaging stage, we not only manipulated the contrast and colours, but we also recovered the intricacies within the shadows and highlights to create a vivid and beautiful visual. Our expertise in digital imaging allows us to blend multiple images into one perfect image that retains all the necessary details.
Capturing details in the shadows and in the highlights.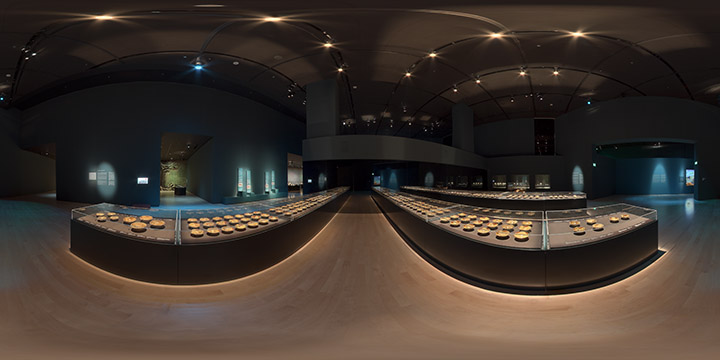 With our expertise in digital imaging, we composited multiple images to form the final image that retains all the details. Highlights are not blown out and the shadows are not blacked out.
Quality and Details Matter
Creating spectacular visuals—like a 360 degree virtual tour—isn't easy, and if the details aren't absolutely perfect, all production efforts are useless. Fortunately, Haroko Studio is a 360 virtual tour company with an impeccable track record for delivering perfect, professionally produced virtual tours and videos that are personalized to every client's needs.
At Haroko Studio, under your direction, we'll develop a 360 degree virtual tour that emphasizes the very best of your home, business, museum, or other space. We'll take notes to ensure we're not missing anything you want to spotlight, and we'll work closely with you to ensure everything we create is perfectly catered to match your vision, tone, and message.
Our customers often say that working with us is easy, and we want it that way! It is our goal to ensure the very best in photography. We will help you capture the highest possible detail and quality that impresses your audience. We also create informative and interactive virtual tours that help you bring your stories or your messages across to your viewers in an engaging way. To get started with Haroko Studio, call us or complete the "Contact Us" form to the right.