Taken from the 50thstorey Sky Garden of Pinnacle@Duxton, this gigapixel panorama perfectly captures a beautiful view of Singapore. Viewers can zoom all the way to Swissôtel The Stamford and even see the exterior of the rooms. And in "close" quarters, viewers can zoom in to see the names on every building and street sign. Take time to explore this Gigapixel panorama taken from Pinnacle@Duxton.
About The Pinnacle@Duxton
The Pinnacle@Duxton is a multi-record breaking 50-storey residential development in Singapore's city center which neighbours the business district. It was one of the most unique Housing and Development Board (HDB) projects when it was completed in 2009 and continues to hold several world records.
The structure contains two sky gardens which sit on the 36th and 50th floors. They each span a distance of 500 metres. Making them the longest sky gardens in the world. Adding to the elaborate and intricate design are seven towers connected by sky bridges which contain a jogging track in addition to sky gardens. And can hold as many as 1,000 people at a time. Collectively, they make The Pinnacle@Duxton the world's tallest public residential building.
Pinnacle@Duxton resides on the historic Duxton Plain site. Known as the site of the first two ten-storey HDB blocks in the Tanjong Pagar district. It is also one of the first HDB constructions in the country.
Gigapixel Photography
Haroko Studio
The Pinnacle@Duxton City View Of Singapore
Gigapixel Panorama From Pinnacle@Duxton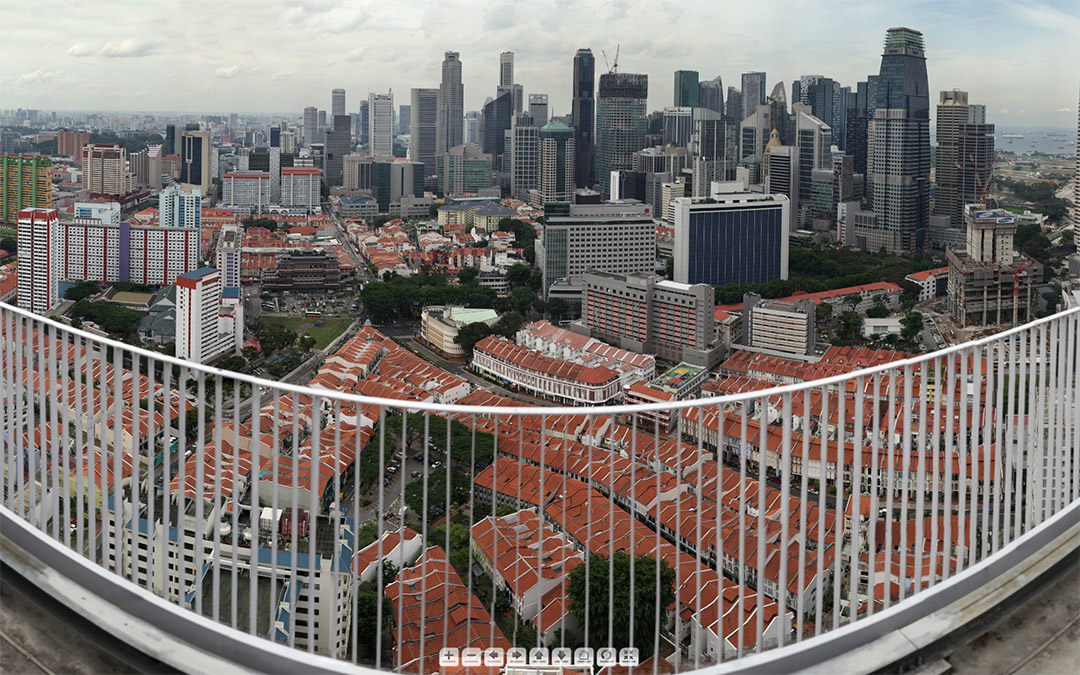 This gigapixel panorama was taken from Pinnacle@Duxton and it is comprised of 624 photos. Each photo was carefully stitched and blended together with precision. We have created a zoomable panorama where you can pan around or zoom in and out, simply using the intuitive navigation tools located at the bottom of the screen. You could also use your scroll wheel for smoother viewing.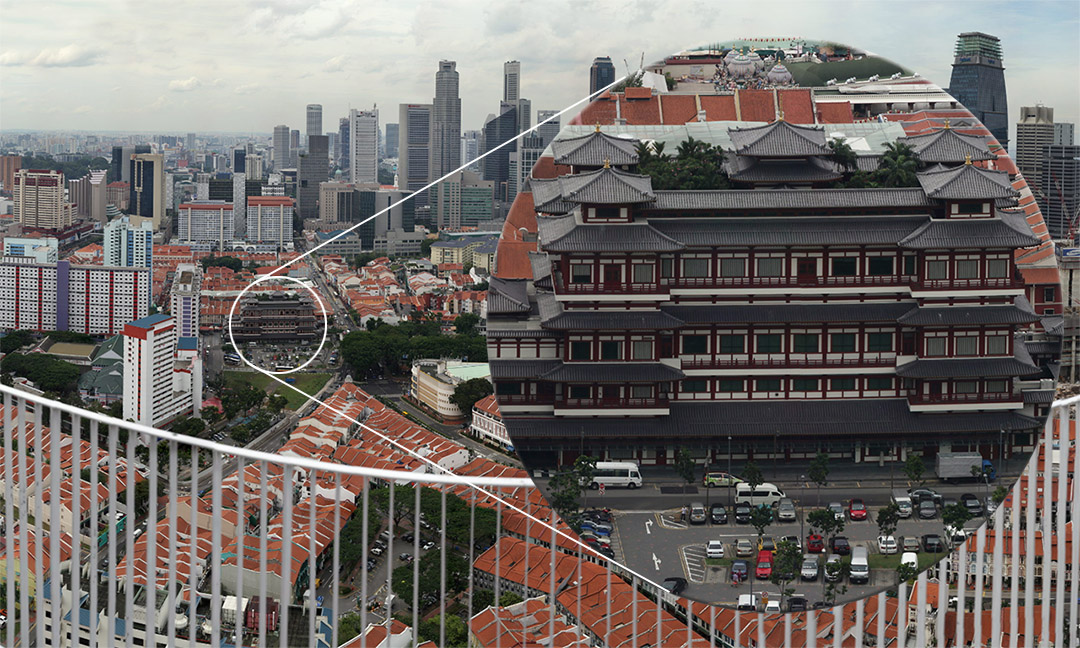 Taken from the 50thstorey Sky Garden, you can zoom in to see the Relic Tooth Temple and Museum.
Go even further. Take a look at this screenshot to get a taste of the level of details you can see with deep-zooming potential.
Quality And Details Matter
We strive to capture extraordinary moments and surroundings in their purest form. That's why we value the details—because they are the foundation of superior quality.
Our customers often say that working with us is easy, and we want it that way! It is our goal to ensure the very best in photography. We will help you capture the highest possible detail and quality that impresses your audience. We also create informative and interactive virtual tours that help you bring your stories or your messages across to your viewers in an engaging way. To get started with Haroko Studio, call us or complete the "Contact Us" form to the right.